Salon
Bubble: pamper refresh indulge
Pop: impress inspire style
Electric: lively energized beautiful

Our team will stop at nothing to provide you with the highest quality of service. We are dedicated to helping you capture the tranquility of serenity, the enhancement of your natural beauty, all while having fun and showcasing your personality through beauty.


(415) 346-9864
Reservation

Hair
Talented hairstylists deliver
the style you want while respecting
your individual beauty.

BOOK NOW
Nails
We offer a range of organic,
non-toxic products and provide
high-end beauty service.

(415) 346-9684
Kindly provide 24 hours notice for cancellations.
Complimentary consultations.
Appointments and walk-ins welcome.
News & Events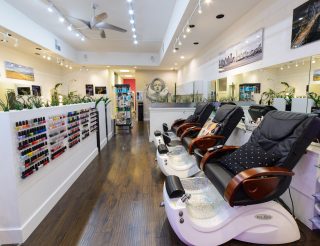 Now Bubble Pop Nails special offer the "Deluxe Pedicure" that includes; Mandarin Honey Fresh Soak…
We are hiring part time receptionist and full time nail technicians! Send us your resume…